On Monday, November 23, nonprofits and school districts are joining together to support the bi-partisan efforts already underway to pass a budget. Download the Stand for Pennsylvanians Day Toolkit and use the toolkit to determine your organizations action plan for participating in the event.
Additionally, we're passing along this important message from The Pittsburgh Foundation about the state budget impasse, introducing a great resource, PA People Count, to help with your own social media campaign.
Dear Nonprofit Partners,
With Pennsylvania's budget standoff now dragging into its fifth month, the state's human services nonprofits have been pushed to the brink. Many have been forced to cut services, lay off critical staff and double their caseloads in order to continue serving Pennsylvania's most vulnerable residents.
While we are heartened that the latest news reports indicate there may be progress toward an agreement, we want to be sure that the negotiations deliver results as quickly as possible, and that state officials enact reforms to the budget process. To these ends, The Pittsburgh Foundation and the United Way of Southwestern Pennsylvania invite your organization and its supporters to join us in #PApeoplecount, a statewide social media campaign designed to demonstrate the critical services that Pennsylvania's nonprofits provide.
The goal of this campaign, which begins Thursday, is to demand that elected officials fully fund human services organizations and engage in long-term budget process reforms so that nonprofits are no longer held hostage during political stalemates.
The #PApeoplecount campaign has already produced short video messages that describe how the budget impasse is affecting nonprofits and the people they serve. These videos, along with photos and other advocacy tools, are available for download and distribution via social media at PApeoplecount.org.
To maximize the campaign's impact, we're asking nonprofits and their supporters to do three key things:
1. Flood social media with documentation of the hurt caused by the impasse
Click here to find videos, photos and other advocacy tools available for download. Share this content via your social media channels and on social media sites for the governor and legislature.
2. Create an "impact blizzard" to show the power of the nonprofit sector

With the hashtag
#PApeoplecount
, use social media to document the services and support your organization provides. Post how many families your food pantry feeds annually. State how many homeless veterans your organization serves. Post the number of young adults who receive job training through your programs. By posting messages like these, nonprofits will create an impact blizzard with the potential to overwhelm social media. Impact blizzard examples are available on the PApeoplecount.org website.If you need social media support to get you started, The Pittsburgh Foundation has contracted with a consultant that can work with you tomorrow and Friday. This consultant can schedule posts, help you with messaging and offer additional assistance. The Foundation has also posted
social media tips
to help you on the PA People Count website. To schedule time with the consultant, please contact Christopher Whitlatch, the Foundation's manager of marketing and communications, via email at
whitlatchc@pghfdn.org
or by phone at
412-394-2620
.
3. Demand reform
Contact your state legislators and the governor to insist that they fully fund human services and fix the budget process so that nonprofits are never again held hostage during budget wars. Politicians' contact information is available here.
Nearly $765 million in human services funding is being held up as a result of the impasse. Visit PApeoplecount.org today to demand a budget that fully funds human services organizations and protects them from future budget stalemates. If you have questions or concerns, please contact Christopher Whitlatch, manager of marketing and communications at The Pittsburgh Foundation, via email at whitlatchc@pghfdn.org or by phone at 412-394-2620.
Sincerely,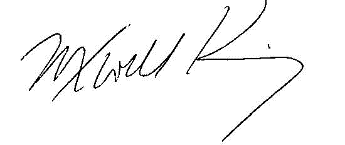 Maxwell King
President and CEO
The Pittsburgh Foundation


Robert Nelkin
President and CEO
United Way of Southwestern Pennsylvania